Let's just get the 1 question that is on everybody's mind out of the way.
If the November BTO launches on 11.11, is there going to be a discount?

Yeah sure buddy, just like how you were hoping for 5-pax dine in by end October (cause apparently we don't contribute to the economy)


But alas, we have arrived at the final BTO launch of 2021.

After an entire year of doing Safe Entry to enter places, let's switch things up and find out more about places that you can do safe entry instead ;)


Prepare your Singpasses, whip out your $10 and put on your reading glasses, cause it's BTO time again baby.
Wait sorry, before we begin, shameless plug for our new ✨Telegram channel.✨
Tune in to see how I struggle to come up with a new copy by 8pm everyday.
Ok let's go.


Guides for the other sites in this launch,

Content Page
Kallang/Whampoa Nov'21
Units Available
Prices
Transport
Street & Amenities
Education
How much can you earn if you sell this BTO?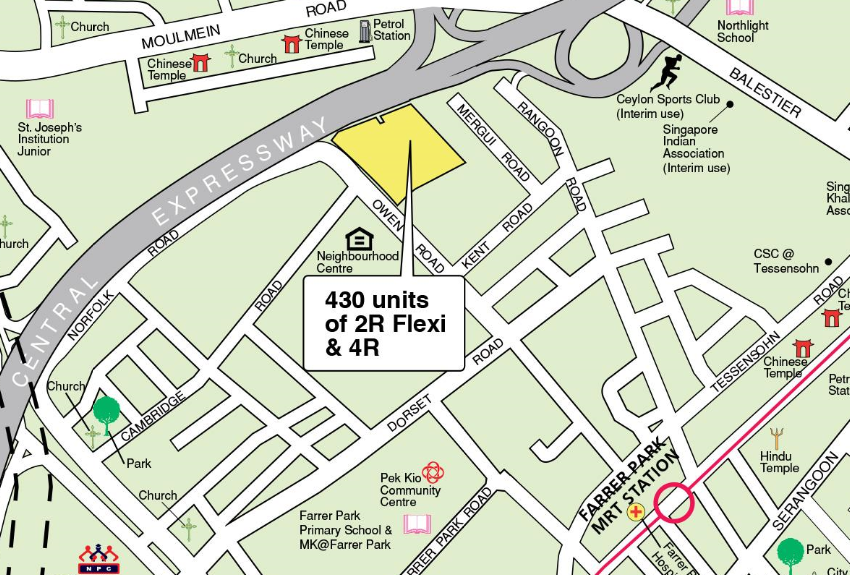 I had to rewrite this intro because the Rochor BTO dropped out of nowhere, like a xiaxue video on a sunday evening.
Heads up, there are going to be a lot of comparisons being made between Rochor and this, given how it's only 10 mins from each other, and that some people may find the rochor bto to be the superior one.
But honestly, are there really any winners when it comes to housing in Singapore?
BTO Name Prediction
What I think it'll be called: Owen Residences, Owen Heights, Owen Ville

What it's actually called: [Updated] Kent Heights
There will be 430 units available, with a mix of 2-rm flexis and 4-rms.

Find out more: The different types of houses in Singapore
A common theme that seems to be present in this BTO launch is blocks being in the middle of multiple MRT stations. Kallang is no different.

It'll take about 15 mins to walk to Farrer Park/Little India/Novena MRT, each connecting you to different lines.

Alternatively, the bus stop at the doorstep of this BTO is also just a couple of stops away from the MRT stations mentioned above (excluding Novena).

It does seem like the location of this block of units benefits those with vehicles more, as you'll have easy access to the CTE, and the close proximity to the various amenities you'll have nearby because of Kallang's centrality.
This BTO will be along Owen road, which looks to be a quiet neighbourhood. The only real source of noise I can foresee is the CTE that you'll be living right next to.
The biggest amenity for Kallang/Whampoa has got to be the main reason why everybody is even bidding for this BTO - its centrality.

The location of this BTO is probably the closest to town that I've ever seen, even beating the Queenstown sale last launch.
And in theory, you are as close to town as one could be, speaking from a HDB pov of course.

Just a 7 min drive away from Orchard, the high price is justified and attributed to solely the centrality of this BTO, just because it opens up the myriad of options.
Retail wise, the closest malls would be City Square and Mustafa Centre. I'm not even going to dive in further detail with the cluster of malls at Novena and Orchard/Dhoby/City Hall because, that's just flexin' on everyone else now.

Plus, if you don't want to meet any un-vaxxed people, the malls double up as a shield.

You'll also have Pek Kio Market & Food Centre directly opposite this BTO for daily necessities.
You're also in no shortage for healthcare facilities. While you may be 10 mins away from the newly-opened Kallang Polyclinic, it'll take the same amount of time to walk to Tan Tock Seng and KK Women's and Children's Hospital.

If you're thinking about applauding how many healthcare options you have, save it for the healthcare workers, cause evidently there's no other way to show our gratitude.

Where this BTO excels in retail & healthcare, lacks in fitness amenities. The only (and closest) option seems to be Jalan Besar Stadium/Swimming Complex. The current plot of land that this BTO is going to be built on is currently a running track, so we'll have to see if they decide to retain that feature with the new block.
If you love children as much as Prive's ex-CEO, you might be glad to know that although the calibre of schools pack a punch, they won't be in your neighbourhood.

While most of the schools mentioned in the infographic are slightly out of the way, there will be a new upcoming school on the same street.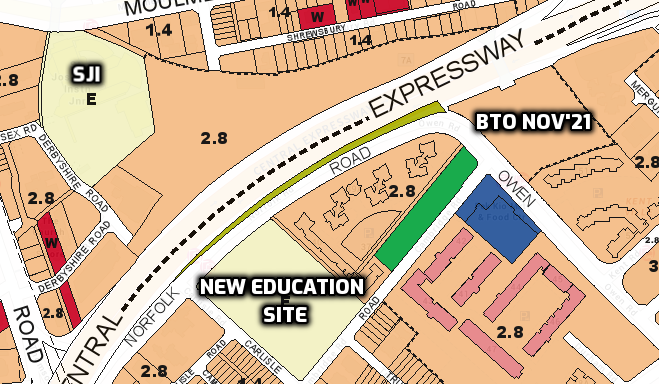 At current time of writing, we do not know what kind of school this will be.
If you're neurotic like me and think everything is a competition and want to know if this BTO will be the most "value"/"worth it", this may be useful for you.

When it comes to looking at when's the best time to sell your house for maximum profit, the core concept here is the Minimum Occupation Period (MOP).
Simply put, when you buy a house, you need to stay in it for at least 5 years before you can sell it.
This one Gahmen say one

Obligatory disclaimer, everything written below is completely my own opinion.

Here's what I think the BTO lifespan for the Kallang/Whampoa BTO will look like.
The first rise in #1 is common in all BTOs. Since it's subsidized public housing, it starts below market price, and slowly gravitates towards the market value after 5 years, the period in which you can sell it.

Given that Kallang is a developed town, I think this is going to be the peak price.
However, while you may have hit the peak, #2 suggests that it'll sustain over the years. Given that Kallang is a mature town estate with not much developmental potential anymore, the price at MOP will probably be the peak for quite some time, unless the big brothers above announce new plans for the area.

What this offers to homebuyers instead, is flexibility. Unlike other BTOs where they have specific timings to strike, Kallang's one (and most other mature towns) will allow homeowners to have more control on when they want to sell their flat, while still getting maximum profit.
Area #3 is the slow decline that every HDB flat faces as it gets closer to the end of its 99-year lease
Tl;dr - Decent BTO. Was probably the most luxurious BTO til' the Rochor one dropped. I personally believe you still have better chances applying for the Rochor BTO because it has 3-4x the amount of units. I expect small, young families who earn a decent amount of money to be applying for this Kallang sale. Basically that JC couple who will build their dream home with furniture from taobao.