Ya boi is baaaaaaaaaaaaaaaaaaaaaaaaaaack.


A very Happy New Year to you. 🎉🎉🎉
Here's to hoping that 2021 will be a better year for all of us.


A lil' update if you're new to this.


We wrote an article a couple of months ago that explained how/when you can sell your BTO for maximum profit (basically was playing property investor), and it turned out to be really well-received.
Sooooo, we decided to do an entire BTO guide the invest-y section, in the context of each BTO sale.
This is to allow you to have a better and clearer idea of which is the best BTO for you, depending on whether you want to stay for the long-term, or you wanna see if you can make some money.
If you wanna read up on the guides for the other sites in this launch,
Bidadari
Bukit Batok
Kallang/Whampoa

If you need a link to refer to the Tengah BTO pdf, <- I got you.


Tengah is the latest project from the HDB that aims to be Singapore's first "smart and sustainable town".

This upcoming launch in Feb'21 is under the region, which focuses more on living in a garden-centric environment, as opposed to the more hands-on community farming that the region offers.

There are many different planned features, but the core denominator revolves around the central theme of "Nature".

From a car-lite society, to having lush greenery surrounding you, evidence of their Biophilic Town Framework is aplenty, where they aim to deliver you the experience of being able to be "At Home with Nature".


That being said, let's get into the nitty gritty.
There are currently about 760 units up for this launch.
As of this moment, we don't know how these 760 units are allocated (we'll update it here when HDB releases the info)

What we do know however, is that this launch only offers 2-room flexi, 3-room and 4-room flats, with no 5-room units available (something the past 2 launches offered)

Update: The total units up for sale is confirmed to be 767.

There are
297 2-room flexi (78 Type 1, 219 Type 2),
83 3-room and
387 4-room units.
| Rooms | Selling from (Excluding Grants) |
| --- | --- |
| 2-room Flexi | $110,000-$167,000 |
| 3-room | $209,000-$239,000 |
| 4-room | $298,000-$359,000 |
This block of units is situated to be along Tengah Drive & Tengah Boulevard.




Tengah Boulevard looks to be that MAIN road that divides both farmways (you know like that road at Orchard/Somerset, where it gets divided into 2 halves)

What that means for you is that you'll probably be living right next to the busiest and most bustling road in Tengah.

It's not all bad though, because don't forget Tengah is set up to be a car-lite society, so there'll be no vroom-vrooms outside your home at night.
The previous launch (Garden Court/Terrace) in Nov'20 was situated right in the middle of 3 MRT stations. As a small train otaku myself, that location appealed to me in ways you don't even want to know about ... trust me.

This upcoming launch (currently unnamed), while doesn't fulfill that transport satisfaction bar quite like the previous one for me, is still pretty good, considering it's located in the middle of 2 MRT stations ..
Tengah MRT Station (2026)
Tengah Plantation MRT Station (2027)
.. with a 3rd one just slightly further away
3. Hong Kah MRT Station (2026)
Furthermore, this block of flats is right next to the bus interchange. This is convenient-maximus for people who use public transportation because it means you probably have at least 15 different buses that you can take to reach home.

Also, living right next to the bus interchange would usually mean having a trade-off of noise pollution.



But, don't forget ...

While it's not explicitly stated that buses are taking the underground routes, the very core reason of having a car-lite society is to promote walking/cycling.

Can't exactly do that if there are buses driving around on ground level .... right?

So, you're getting max reward without the drawback.
Apart from all the present amenities in nearby areas like Jurong & Bukit Batok, there currently seems to be 3 additional proposed ideas according to the URA Master Plan.
The top-left blue area (black circle) is planned to be a town council.
The blue area directly below (red circle) is going to be a neighbourhood centre.
The blue area slightly to the right (yellow circle) is also going to be a neighbourhood centre, but with a polyclinic integrated within its premises.
Neighbourhood centres are basically the usual maze-like area of shops (coffee-shops/bakeries/minimarts/optical shops) that we see in heartland areas.
Plus, with a polyclinic so nearby, this means it's more convenient for you now when you need to geng and skip work.
If 2020 was a really crappy year and you realized that you turned to divine intervention more, this Tengah BTO launch has about 3 - 4 churches, 1 Chinese temple, 1 Sikh Temple and blackpink in the area.

Unfortunately, there is no proposed plan to have a mosque in its vicinity, with the closest mosque about 3 JRL stops away @ Jurong West MRT Station

For church-goers, if travelling is a factor for you, the closest church is right next to these blocks, about a 2 min walk away ... 5 if your legs are sore from all the walking that Tengah offers.
If recess was your favourite period during your schooldays, you'll be happy to know that there are many options to choose from to let your child experience the joys of recess (I miss $1.50 meals :'))

Apart from the many, many, many already present schools that I've listed in the infographic above, there are currently plans to erect more educational institutions in Tengah.

There will be 2 new schools a stone's throw away from this BTO.
(Guys, don't think notti ah)


There are also 3 additional educational institutions that catered to the previous Tengah BTO launch.
(The black arrow indicates the upcoming BTO launch)

You can see it's further away as compared to the aforementioned 2 schools that's just across this BTO, but it still serves as a viable option that's in the proximity (maybe bout 12-15 mins walk?)
Firstly, I know there are some people who just scrolled down to this portion so, Hey! Welcome.

Secondly, obligatory disclaimer,
I'm not telling you to sell your house. I'm just sharing some info with you because I think it's your right to know about this before choosing a BTO location (Just in case a Karen wants to find me in 5 years time.)
When it comes to looking at when's the best time to sell your house for maximum profit, the core concept here is the Minimum Occupation Period (MOP).

Simply put, when you buy and move into a house, you need to stay for at least 5 years before you can sell it.
This one Gahmen say one, not me.


For example, if you sell your Bishan/Novena house after clearing that 5 year mark, you'll tend to get a really good price back because Bishan/Novena properties are in a good location (central, developed, matured)


This is NOT the case for Tengah.





Right now, Tengah has a lot of potential, but is ultimately still unproven.

Furthermore, it's in the West (I can already hear you going ew), it's undeveloped and it's an infant compared to other towns.
This is why we project the lifespan of a Tengah BTO to look something like this.


Using the price of a 4-room flat from the previous BTO (Garden Court/Terrace, Nov'20), also because they're in the same area, we can roughly estimate the price of this upcoming BTO to be $366K (top-floor unit).

Assuming all these projects follow their schedules, there's really no reason why the value of your property shouldn't be high immediately (yellow dotted line).
This is because the earliest you'll clear your MOP is in 2030, estimating the building completion to be around 2025. This means that all the planned amenities should already be in operation, increasing the value of this property.

However, will this be the peak value? I personally don't think so.


This is because there are a lot of comparisons with Punggol, which was the last town built before Tengah. And if Punggol's property prices are to be followed, the peak value will only be attained after some time.

For the area of Punggol, the current record for the highest property sold happened about 17 years (2019) after it's very first BTO launch (2002). Using this correlation, this would be around 2035 for Tengah.
The duration of Tengah being 'profitable enough' is hard to accurately predict too due to it's unknowing nature.

Sure ... it's , it has , and now that more companies are shifting to Jurong

... but there will always be some people who will still think or are , so it doesn't appeal to them.
If we were to use Punggol as a reference (because it really is the closest example), prices have been profitable over the last 12 years as compared to the initial purchase.
While Punggol is still set to have its Punggol Digital District built in 2023, Tengah has it's Jurong Innovation District (JID) as well. Only time will tell how far and long these districts will carry the towns to become money-making estates.


Still, I'm riding the Tengah wave. The potential for Tengah is really high (just imagine Punggol last time vs now), and as time passes, Tengah itself will become a mature estate. I personally think that this is the period prices will really start to soar. Even after the MOP and JID, Area X is the one to look out for to see if Tengah really starts to resonate with the general public, and whether there is a big enough demand for it in 35-50 years time.

HDB pls, if you're looking for a Tengah ambassador, I am right here.


Tl;dr: If you're planning to settle down for a long-time, Tengah is ideal because I think prices will be really high after 35-50 years, when it becomes a mature town. If you're looking for a short-term house and looking for a profit, Bidadari/Whampoa is a better option.
A reason why I didn't include any prices on the graphs (eg. how high the price can get to) is because I'm not a property agent LOL.

What I can do for you however, is to give you a general idea of the trend, and advice how you can better prepare beforehand.
If you're keen on taking this route (it's not for everybody), a major thing you need to prep in advance is your lock-in period in your mortgage loans.


And gee .. I wonder who can help you with planning and choosing mortgage loans.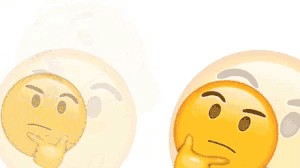 So, if you need some help, or if you're looking for a second opinion,
📃 allow us to help you OR
☎️ drop us a call OR
📱 whatsapp us.

Regardless of which method you choose, it's all completely free.

We don't charge anything for our services (we promise we don't have a 30cents platform fee 👀)

If you wanna find out how mortgage brokers earn, you can read more about it here.


Not ready for this BTO or didn't get a good queue number? (eh choy! touch wood)

Don't worry. Mortgage Master will never charge for our services, so it's not some CNY 2021 promo or whatever, we remain free 24/7/365. It's just how we do business.

With that said, if you've read all the way till here, a massive thank you. I would give you a hug after the 'rona is gone. Wishing you the very best if you're intending to bid for this BTO, and I'm looking forward to an invitation to your open house.

Till next time, be good people.



Got something you're unsure about but it's not that serious but you still wanna ask/clarify? Noticed a typo? I'm wrong about something? Need some song recommendations?

Feel free to email me - kyler@mortgagemaster.com.sg