Ya boi is baaaaaaaaaaaaaaaaaaaaaaaaaaack.


A very Happy New Year to you. 🎉🎉🎉
Here's to hoping that 2021 will be a better year for all of us.


A lil' update if you're new to this.


We wrote an article a couple of months ago that explained how/when you can sell your BTO for maximum profit (basically was playing property investor), and it turned out to be really well-received.
Sooooo, we decided to do an entire BTO guide the invest-y section, in the context of each BTO sale.
This is to allow you to have a better and clearer idea of which is the best BTO for you, depending on whether you want to stay for the long-term, or you wanna see if you can make some money.
If you wanna read up on the guides for the other sites in this launch,
Bidadari
Bukit Batok
Tengah

If you need a link to refer to the Kallang/Whampoa BTO pdf, <- I got you.


Kallang/Whampoa. The first thing that comes to my head when thinking about Kallang & especially Whampoa is 'old'.

Maybe I'm slightly biased because I have clear memories of my mom bringing young Kyler to this area to try the Yong Tau Foo stall that she had during her childhood. So in my head, that stall has gotta be there for at least 40 years by now.

The thing is, data also says the same thing.
According to the latest report on geographic distribution in 2015,
even though Kallang has almost one-third the population of Jurong West (101k vs 272k), Kallang has more people who are > 80 years old (1810 vs 1410).
If we wanna calculate how "old" Kallang really is, the % of people who are >55y/o in that area is at a staggering 31.8%.
This is the highest, if not one of the highest, demographic population in an area for old older people.
That being said, it's also because the town of Kallang/Whampoa has matured over the decades and has really developed into a heartland that almost anyone can assimilate to.

This could be a reason as to why Kallang/Whampoa has seen a few BTOs in recent memory (Feb'19, May'19) - to inject some young blood into this town.
That being said, let's get into the nitty gritty.
The upcoming launch in Feb'21 currently has 620 units up for bidding.
As of this moment, we don't know how these 620 units are allocated (we'll update it here when HDB releases the info)

What we do know however, is that this launch only offers 2-room flexi, 3-room and 4-room flats, with no 5-room units available (similar to past launches)

Update: The total units up for sale is confirmed to be 626.

There are
136 2-room flexi (46 Type 1, 90 Type 2),
104 3-room and
386 4-room units.



| Rooms | Selling from (Excluding Grants) |
| --- | --- |
| 2-room Flexi | $117,000-$182,000 |
| 3-room | $359,000-$453,000 |
| 4-room | $532,000-$672,000 |
This block of units is situated to be along Balestier Road & McNair Road.




In addition, it'll be adjacent to Serangoon Road, the often-congested street that connects Boon Keng MRT Station & Farrer Park MRT Station.

Speaking of which ...
The public transport situation is really good for this BTO.

As I've mentioned, you're (sort of) along the road that joins Boon Keng MRT Station & Farrer Park MRT Station.
Both stations are about a 10 mins walk.

Furthermore, you're about a 15-min walk away from Bendemeer MRT Station, which gives the option of the Downtown Line, making it more accessible for you.


For buses, bus services of 125, 130 & 145 will stop right at your doorstep.
There is also an adjacent bus stop that gets served by buses 21 & 139, that is almost at your doorstep.
Of course, because of how busy Serangoon Road is, you'll get a handful more options at your fingertips. I've included these in the infographic above.
There are A LOT of amenities as compared to the other BTOs in this launch because of how developed and mature this town is. So many that I'll have to split them up by category.
For , you have Bendemeer Mall about 10 mins walk away. It's right behind Boon Keng MRT Station.

It's ..... not exactly a shopping mall, it's more like an atas neighbourhood centre.
Neighbourhood centres are basically the usual maze-like area of shops (coffee-shops/bakeries/minimarts/optical shops) that we see in heartland areas.
How it's structured is that there's a middle walkway with two stretches of shops on both sides. Types of stores include a variety of food options, Valu$ shop, bubble tea shops, opticians etc. Of course, this may vary by the time you collect your keys in 4-5 years time.

In a Covid world, this is probably the closest you can get to feeling like you're at a Bangkok night market.
If you want a proper mall, Mustafa Centre is about a 13 min walk away.

Mustafa, for the uninitiated, is a massive department store that sells almost everything.

You: Pfft, can't be la. Got sell scooter?
Me: Yes.
You: Oh. Err .. tHEn gOt SeLL dR0Nes?
Me: Yep.
You: What! Aiya but means only can purcha-
Me: Got post office and money changer also.
You: ...

Ya .. stunned right. Next time remember to use BKB.

If you want a proper, proper mall, it's a 10 min walk to City Square Mall. This mall comprises of ... wait for it .... TWELVE storeys.

That's like a HDB in itself. (But this one cannot BTO ah sorry)

Apart from the standard cinema and grocer, how City Square stands out from other malls in my opinion is that it also has a Don Don Donki and a Decathlon outlet.

So to me, it's that kind of mall.



, these blocks of flats is right next to Kwong Wai Shiu Hospital (and Nursing Home).

And before you google, yes, they do have inpatient and outpatient services if you need basic hospitalization.

However, according to their website, it seems like it's orientated towards a more Eastern approach, offering services such as cupping and acupuncture at a heavily discounted rate, but does not offer surgery.

For that, you'd probably have to go to one of the main hospitals in Singapore. For this BTO, the closest option for that is Tan Tock Seng, which is a laborious ...... 9 min drive away.


There are other miscellaneous activities nearby such as a rock climbing gym and the tons of food options available (I'm not kidding, there are like 20+ cafes in the area. Seth Lui/TheSmartLocal could literally go ham just from this area)


Because of how developed this area already is, there doesn't seem to be many future plans, according to the URA Master Plan.

The only noticable addition would be a new polyclinic (blue circle) right beside this BTO. Observant ones would have already noticed that the image above showed a preview of it.
There currently is no specific date of completion. However, about 90% of its base structure has already been completed, so it's pretty safe to say that it'll be in operation by the time you collect your keys for this BTO.
If 2020 was a really crappy year and you started to realize that you turned to divine intervention more, this Kallang/Whampoa BTO launch has about 3 - 4 churches, 3 Chinese temples in it's neighbourhood, 2 Hindu temples, 1 Sikh Temple, 1 mosque and blackpink in the area.
If recess was your favourite period during your schooldays, you'll be happy to know that there are many options to choose from to let your child experience the joys of recess (I miss $1.50 meals :'))

Educational Institutions in Kallang/Whampoa pales in comparison to the other sales in this launch, mainly because there are a lot of residences and commerical plots.

Even though there are a lot of schools listed in the infographic, you'll require a car to reach. It's accessible, but may not be accessible for everyone.

However, apart from the already present schools that I've listed in the infographic above, there seems to be a plan to build a new school north of this BTO. (The black arrow indicates this BTO)

I know it looks far but it's actually only about a 12 min drive away, relatively similar to the other schools.
As to what school this is going to end up being, is uncertain as of now.
We can see that compared to other towns, Kallang/Whampoa has considerably less schools in its neighbourhood. I think any addition will be welcomed.
Firstly, I know there are some people who just scrolled down to this portion so, Hey! Welcome.

Secondly, obligatory disclaimer,
I'm not telling you to sell your house. I'm just sharing some info with you because I think it's your right to know about this before choosing a BTO location (Just in case a Karen wants to find me in 5 years time.)
When it comes to looking at when's the best time to sell your house for maximum profit, the core concept here is the Minimum Occupation Period (MOP).

Simply put, when you buy and move into a house, you need to stay for at least 5 years before you can sell it.
This one Gahmen say one, not me.


For example, if you sell your Bishan/Novena house after clearing that 5 year mark, you'll tend to get a really good price back because Bishan/Novena properties are in a good location (central, developed, matured)


This is ..... the same for Kallang.


You know what an eagle and prices of this Kallang/Whampoa BTO have in common?

They'll both soar high.
Wooooo babyyyyyyyyyyyyy.


I think you would have already gotten an idea of how floruished this town is (just from the lengthy section on amenities).

More importantly, the location is easily accessible to almost everywhere. This BTO location is never really more than 40 mins from anywhere.
(I checked on Google Maps. You really can reach Tuas, Woodlands, Changi Airport or Sentosa is 40 mins or less)
This is why we project the lifespan of a Kallang/Whampoa BTO to look something like this.


Using the price of a 4-room flat from the previous BTO (Towner Crest, Feb'19), also because they're in the same area, we can roughly estimate the price of this upcoming BTO to be $674K (top-floor unit).

We project the value of this property to be high right off the bat (yellow dotted line) because like I mentioned, the area is already developed.
This means, after you clear the MOP in 5 years, you should already be seeing profit (even after the costs and repayment of CPF if you took that route)

The earliest you'll clear your MOP is in 2030, estimating the building completion to be around 2025.
However, I personally think that this will be the peak price for quite some time, hence why the graph is stagnant for the next few decades.

This is because according to the URA, there are to upgrade the area.
Yes, a part of that is because the area is already upgraded, so what more can they do?
But this is not the case for all mature estates.


Using Bishan Ridges (Nov'20) as an example,

It's very similar to this BTO. It's close to an MRT, town is in a central location, and is in a heartland area.
However, my analysis was that Bishan Ridges was going to get another spike in about 10 years time.

This is because Junction 8 is set to expand into a mega-mall, adding value to that BTO. Kallang/Whampoa currently does not have that 'catalyst'.
This is Area X in the graph above. Unless the next URA Master Plan shows plans to add/upgrade the area (eg. Boon Keng MRT becomes part of another line), prices should remain quite still.


Ok, time for the good news.


Because of how consistent prices seem to hold up, it offers you more flexibility as to when you want to cash out.

Even though the difference in peak value is lesser, you're more or less able to sell this unit anywhere from 5 years - 35 years and will probably get the same offer.

That means,
If you're looking at it from an investment pov, sell it in ~5 years, you get profit.
If you're looking at it from a stepping stone pov where you want to upgrade to a condo/landed, sell it in ~10-15 years, you get profit.
If you're looking at it from a settling down pov, the value of your property will still hover around the same price when you're into your 50s/60s/70s.

That's what a property in a prime location will offer. It's that flexibility for you to decide how you want to see your BTO as.



Tl;dr: Peak price should immediately be reached once the MOP is cleared. Although it probably won't go higher (if there are no upgrades), length of this peak price should remain for quite some time. Whenever you want to sell your house, you should be able to get a profit. Provides flexibility and security if you don't really know what your plans are yet.
A reason why I didn't include any prices on the graphs (eg. how high the price can get to) is because I'm not a property agent LOL.

What I can do for you however, is to give you a general idea of the trend, and advice how you can better prepare beforehand.
If you're keen on taking this route (it's not for everybody), a major thing you need to prep in advance is your lock-in period in your mortgage loans.


And gee .. I wonder who can help you with planning and choosing mortgage loans.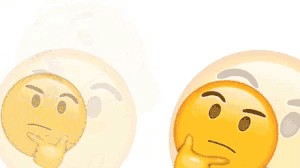 So, if you need some help, or if you're looking for a second opinion,
📃 allow us to help you OR
☎️ drop us a call OR
📱 whatsapp us.

Regardless of which method you choose, it's all completely free.

We don't charge anything for our services (we promise we don't have a 30cents platform fee 👀)

If you wanna find out how mortgage brokers earn, you can read more about it here.


Not ready for this BTO or didn't get a good queue number? (eh choy! touch wood)

Don't worry. Mortgage Master will never charge for our services, so it's not some CNY 2021 promo or whatever, we remain free 24/7/365. It's just how we do business.

With that said, if you've read all the way till here, a massive thank you. I would give you a hug after the 'rona is gone. Wishing you the very best if you're intending to bid for this BTO, and I'm looking forward to an invitation to your open house.

Till next time, be good people.



Got something you're unsure about but it's not that serious but you still wanna ask/clarify? Noticed a typo? I'm wrong about something? Need some song recommendations?

Feel free to email me - kyler@mortgagemaster.com.sg