Alot of things have changed since I last saw you.

Mask-wearing is now optional, karaokes/clubs are opening right as I'm writing this article, and 'Pasar Malam' were the 2 words I'd never thought I'd hear again.

Just a shoutout to you for sticking through the tumultuous times, but you know HDB and ya' boi don't sleep despite the hardship, so here's the May'22 BTO Guide for Jurong West.
---

Before we begin,

If you're new here, we have a completely subjective, completely frivolous rating system,
it's just to help you make a better comparison between the different sales in this launch.

⭐⭐⭐⭐⭐ = good
⭐ = not as good

Again, it's completely up to the individual.
If I give education 5⭐ and you don't plan to have kids, it won't matter right?

🎙️ We run a weekly podcast where we talk about property concepts/news/jargon, and give tips for owning a house in Singapore.

📜 We also have a telegram channel because that's where all the cool kids are.

Follow us if you enjoy our content and a massive gamxia to you in advance.
---
Guides for the other sites in this May'22 BTO launch,
➡️Bukit Merah
➡️Queenstown
➡️Toa Payoh
➡️Yishun

Content Page
Jurong West May'22
Units Available
Price Breakdown
Transport
Education
Amenities
How much can you earn if you sell this BTO?
Too long ; didn't read
Despite Jurong West being a non-mature estate, the very first flats were built around this BTO site in Taman Jurong, all the way back in 1963.

Since then, this area has slowly been developing into a housing town that's projected to house over 90,000 people (it's currently at about 73k+). And before you think it's just going to be houses, this guide will prove otherwise in the future projection of Jurong West.

Oh also, for those who have always wanted a home with a view of the lake, this is your chance.

Fun fact: What most people might not know is that this plot used to have private apartments for anyone to rent.
BTO Name Prediction: Corporation Heights, WestVille @ Lakeside
Actual name: Lakeside View
There are a total of 1010 units available, consisting of 2-rm flexis to 5-rms.
This Jurong West BTO will just be 1 of 2 sales this launch that offer 5 room units.

A thing to take note is the plot ratio for this lot is 3.0.

This means that this lot is able to handle blocks with more than 36 storeys.
In my personal opinion, this lot has a high chance to get a high-storey block because the surrounding blocks in the area have a tendency to be over the usual 12 storey blocks, with the blocks at Kang Ching road having 20 floors.
Rooms
Past Sale(s):

Nanyang Opal
Estimated Price for May'22 launch
Official Price
(Excluding Grants)
2 room flexi (Type I)

-

$99,000 - $123,000
$107,000 - $145,000
2 room flexi (Type II)

-

$134,000 - $179,000
$133,000 - $180,000
3 room
$173,000 - $229,000

$203,000 - $249,000
$215,000 - $265,000
4 room
$264,000 - $321,000
$283,000 - $354,000
$320,000 - $393,000
5 room

-



$343,000 - $423,000
$412,000 - $526,000
Rooms
Price
HDB Loan (@2.6%)
Bank Loan (@1.5%)
2 room flexi (Type I)
$145,000
Min. Downpayment of $21,750

Monthly Installments of $559
-
2 room flexi (Type II)
$180,000
Min. Downpayment of $27,000

Monthly Installments of $694
-
3 room
$265,000
Min. Downpayment of $39,750

Monthly Installments of $1,022
Min. Downpayment of $66,250

Monthly Installments of $686
4 room
$393,000
Min. Downpayment of $58,950

Monthly Installments of $1,515
Min. Downpayment of $98,250

Monthly Installments of $1,153
5 room
$526,000
Min. Downpayment of $78,900

Monthly Installments of $2,028
Min. Downpayment of $131,500

Monthly Installments of $1,543


Prices used were the highest amount predicted
15% Downpayment was used for HDB loans, for a max of 25 years
25% Downpayment was used for Bank loans, for a max of 30 years
Bank loans were excluded for 2-rm flexis since banks don't commonly finance 2-rms


Back to top

MRT - 10 min walk to Lakeside MRT
Bus - Boon Lay Bus Interchange
Drive - 5 mins to PIE, 7 mins to AYE

Rating - ⭐⭐

I think this is a perfect time to reiterate that these ratings are completely subjective and insignificant. But yes, the transport situation for this BTO leaves a lot to be desired.

The transport convenience of the Jurong West BTO definitely lacks in comparison to the other sales this launch, especially in terms of public transportation. Lakeside MRT is about a 10 min walk away, while the nearest bus stop (2 mins walk away) only has 3 bus services.

The redeeming factor is that despite staying in the west of the west, residents will be quite near to major highways such as the PIE and AYE and will be able to reach CBD areas in less than 25 mins.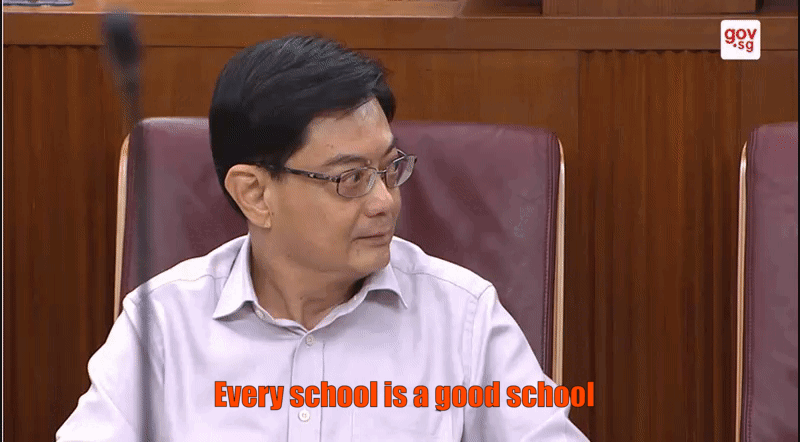 Rating - ⭐⭐⭐⭐

There are an abundant number of schools near this BTO, from nurseries to tertiary institutions.

In fact, you're only a (maximum of) 5 mins drive away from 16 different schools, which gives you a lot of options for those who plan to become future parents.
There's even a new school that will be constructed soon, that's slightly nearer to this BTO.

What this school will turn out to be is still unknown at this time.

Rating - ⭐⭐⭐⭐⭐

The majority of your shopping needs will be covered by the cluster of shopping malls at Jurong East (JCube, JEM, WestGate etc.), but there's also Taman Jurong Shopping Centre that's within walking distance for your daily needs and groceries.

Similarly, Ng Teng Fong Hospital is less than a 10 min drive away for any medical needs.

The amenity I want to focus more on however, is Jurong Lake Garden.

This newly-refurbished, over-100-hectare greenspace is the latest national garden in the heartlands. Comprising of Lakeside Garden, Chinese & Japanese Garden, and Garden Promenade, this ongoing project is also set to use these parks as connectors between the neighbourhoods.
Furthermore, it'll have other recreational activities such as a skate park, and water sports activities.

I'll expand more about Jurong Lake District and how it may affect the price of your property in the next section, but for now, here's how it is panned out to be.

There are other leisure facilities such as SAFRA Jurong and SuperBowl Jurong nearby, along with classic attractions like the Science Centre.
If you're neurotic like me and think everything is a competition and want to know if this BTO will be the most "value"/"worth it", this may be useful for you.

When it comes to looking at when's the best time to sell your house for maximum profit, the core concept here is the Minimum Occupation Period (MOP).
Simply put, when you buy a house, you need to stay in it for at least 5 years before you can sell it.
This one Gahmen say one

Obligatory disclaimer, everything written below is completely my own opinion.

Here's what I think the BTO lifespan for the Jurong West BTO will look like.
Upside - ⭐⭐⭐⭐⭐
The potential is immense for places in the West because
1) it has the space for it, and
2) the Government has already set the development plans in motion (meaning it's not just speculation).

The first rise in #1 is common in all BTOs.
Since it's subsidized public housing, it starts below market price, then slowly gravitates towards the market value after 5 years.

Although the Government has planned for the 2nd Central Business District (CBD) to be in Jurong region, I think there will still be some lag and hesitancy from consumers, which results in the stagnancy in #2.
This could be due to few factors such as being conservative, or still viewing Jurong as too west of a place in Singapore.

Regardless, Area X is the one that's poised for potential.
The stereotype of the West (Jurong, Tuas) is that it's filled with industrial and manufacturing factories. While not incorrect, this very reason that made people avoid it might soon pull an uno reverse card, and be the reason that Westies see a payday in the future.

The 2nd CBD in Singapore will have the trifecta of past, present and future with production factories built in the past, to existing corporate firms, to future R&D-centric labs focusing on advanced manufacturing.
This will result in at least 100,000 new jobs within the next 30 years, and this is just from ONE district.
This will affect the Jurong West BTO because people will start looking towards residential units near these workplaces.

We've established that the current CBD is quite central, allowing almost anyone to reach in about 30 minutes, regardless of where they're coming from.

Given that the location of the 2nd CBD is skewed towards the West, there may be even more incentive to migrate over to the West, simply because if people are coming from the East side, it will take 45-60 mins just to reach these Jurong Industries. Thus, this BTO will be one of those units that will garner a demand.

Lastly, the regression in #3 is the slow decline that every HDB unit faces as it winds down to the end of its 99-year lease.
Too long ; didn't read
Summary:
16/20⭐
Yes I know, it's the West, and some of you are going 'ew'. But, with the plans set in motion that this will be the 2nd CBD, and with all the evidence pointing towards the development and growth of this area.
This will also be ideal for all demographics, if you're applying as a single, if you're looking for an affordable house, or if you need the bigger space.