June 2023 was a momentous month for those of us watching the US Federal Open Market Committee meetings closely. It marked the first time in over a year that participants did not vote to raise the US Fed Rate target range. However, they did indicate that further hikes were expected later in the year.
For those of us wanting to know the implications of this, especially on the closely related home loan interest rates here in Singapore, our Head of Business Operations Lu Chen Guang has prepared his monthly Interest Rate Outlook.
---
What Happened at the US FOMC June Meeting?
On 14 June 2023, the Federal Reserve voted for a pause and left the key borrowing rate unchanged. However it included, in its latest projection, two more interest rate hikes later this year. This surprised the financial market as many analysts expected an end to the current rate hike.
How does this projection compare to the US FOMC March Meeting?
Comparing to the previous projections in March 2023, Fed officials are now more hawkish. They believe the inflation rate is still too high and therefore feel they need to keep the Fed funds rate higher for longer.
What does this mean for the Fed funds forecast for the coming year?
This hawkish stance marks a huge shift in market expectations of Fed funds rate this year, compared to 3 months ago in March 2023. Previously, futures traders were predicting the rate cuts may happen as early as second half of 2023.
This is no longer the case.
What about in the mid-to-long term?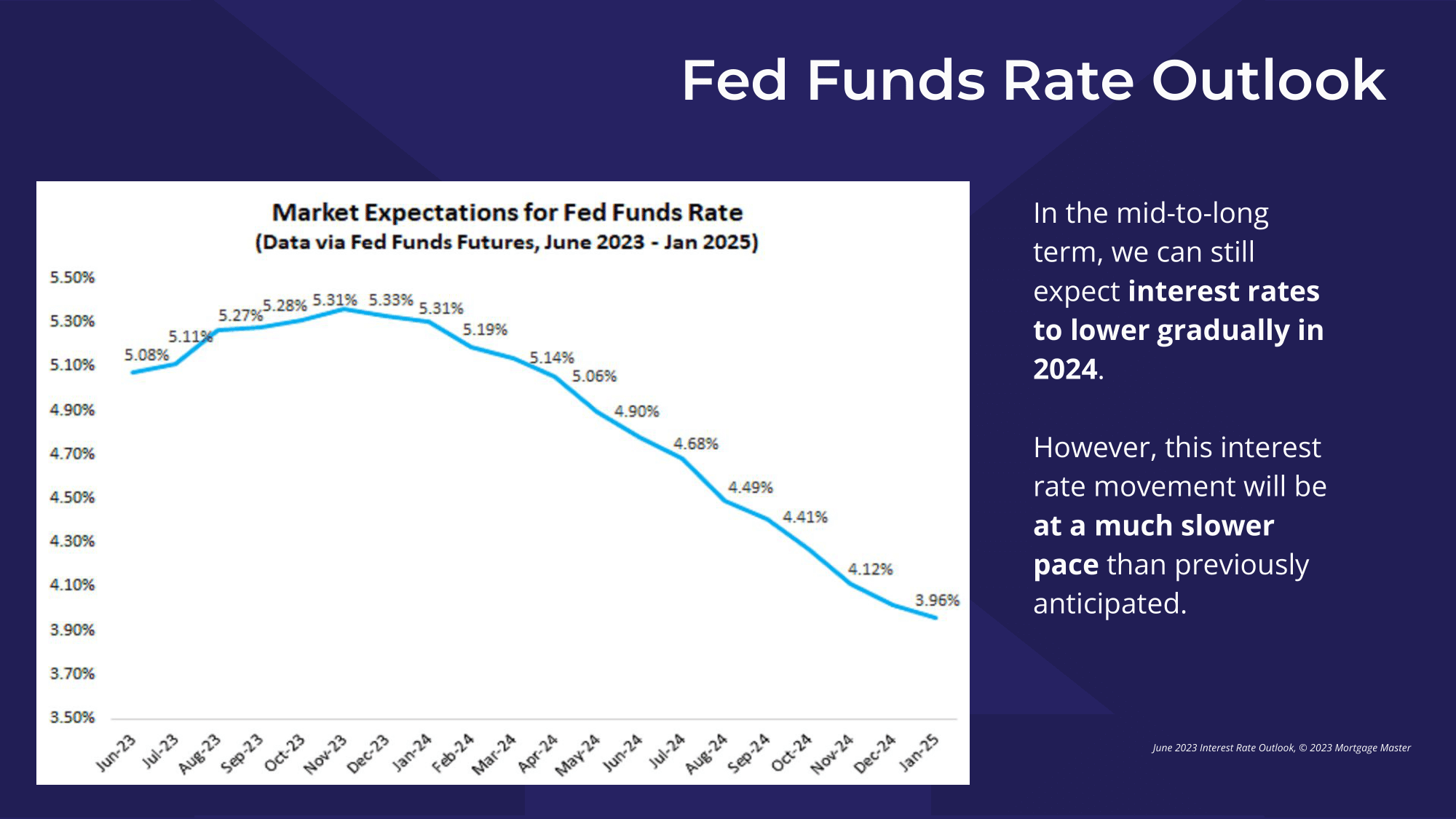 In the mid-to-long term, we can still expect interest rates to lower gradually in 2024. However, this interest rate movement will be at a much slower pace than previously anticipated.
How will SORA and Singaporeans be affected by the US Fed?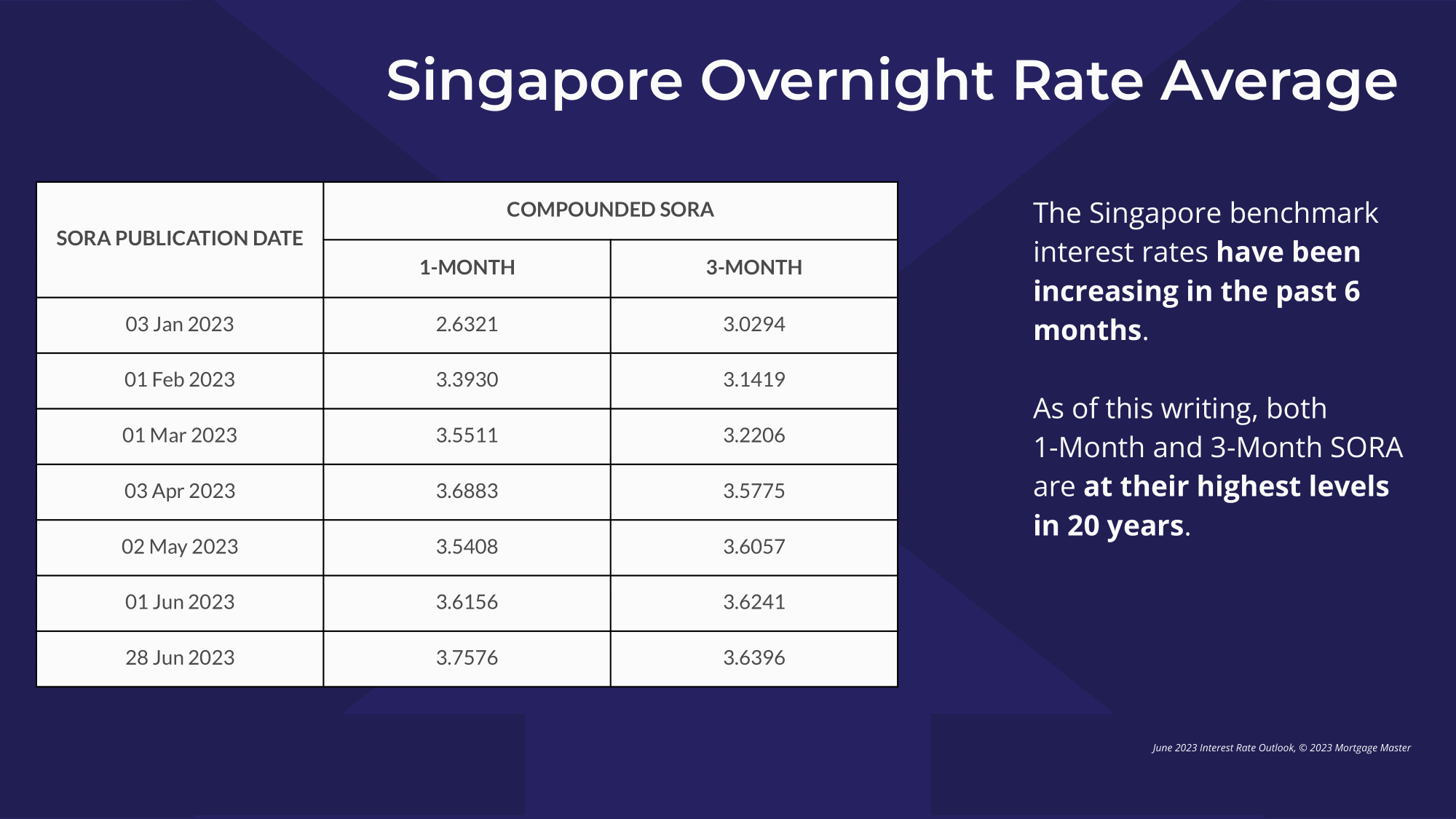 The Singapore benchmark interest rates have been increasing in the past 6 months. As of 28 June 2023, both 1-Month and 3-Month SORA are at their highest levels in 20 years.
Read the complete Interest Rate Outlook - June 2023
Our report also consolidates the projections of the three local banks as well as includes a forecast of interest rate movements of SORA relative to historical data.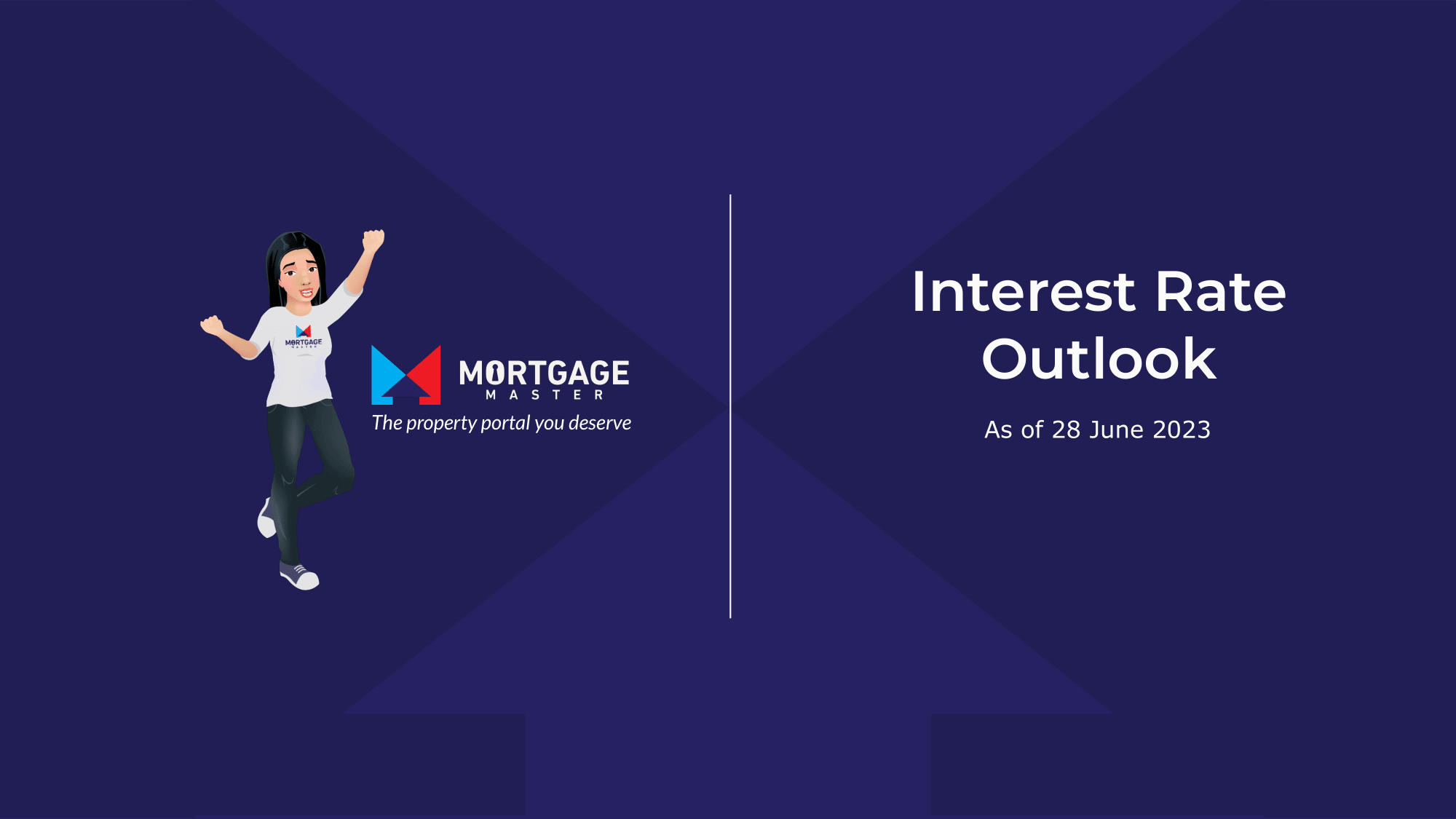 Download the PDF version of our Interest Rate Outlook - 28 Jun 2023